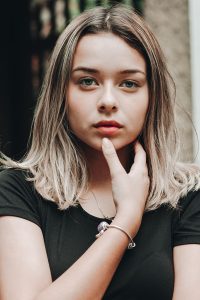 If you recently found out you are pregnant, there are three things needed prior to scheduling your abortion appointment: medical-grade pregnancy testing, an ultrasound, and an options consultation.
The pregnancy test and ultrasound will verify your pregnancy. Pregnancy confirmation is necessary to know how far along you are, which determines what abortion options you have.
If you have taken a pregnancy test at home, it is best to verify your at-home result with no-charge pregnancy testing at Sage Women's Center. Afterward, we will offer you a no-charge ultrasound. Ultrasounds are your best tool to determine which options are available to you, as well as the best tool to keep you safe.
The Details Revealed By An Ultrasound
1. How far along you are
Prior to deciding on abortion, you first need to know how far along you are in your pregnancy. There are two types of abortion: medical and surgical. An abortion pill is typically taken if you are 70 days (10 weeks) or less from the first day of your last menstrual period. Otherwise, surgical abortion is needed.
Each type of procedure comes with various risks. Because abortion is a serious medical procedure, it is vital for you to understand all risks and potential side effects involved.
2. The location of your pregnancy
Unfortunately, some women experience an ectopic pregnancy. This is where the pregnancy location is outside of the uterus. Though this is rare, an ultrasound can reveal if you're experiencing this type of pregnancy which could lead to serious medical complications.
If you do have an ectopic pregnancy, an abortion will not end this type of pregnancy. Further surgical procedures will be required for the pregnancy to be fully expelled.
3. The viability of your pregnancy
The Mayo Clinic shares that up to 20% of known pregnancies end in a natural miscarriage.
An ultrasound verifies the viability – the health and growth of your pregnancy, determining if it has a detectable heartbeat. Sometimes it may be too early to detect if you are less than around 6 weeks from your last period.
Navigating Your Options
At Sage Women's Center, we offer no-charge resources that give you insight into your pregnancy, but we will also share with you valuable education about every type of abortion procedure, as well as other pregnancy options.
We want you to make an empowered, informed choice. We are here for you.
Schedule your appointment today at no charge.