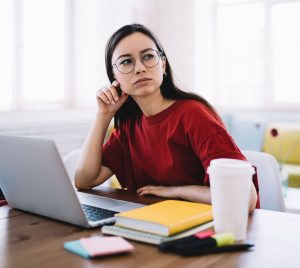 An unexpected pregnancy can be full of unknowns, and you're likely interested in making a decision that leaves you confident about your future. For women who have already had an abortion, they may not be interested in having another one and want to learn more about their other options, such as adoption and parenting.
Remember, this is your decision, and we are here to equip you with the information needed to make an informed one!
What Do I Need to Know About Parenting?
Parenting can be an incredible journey, but it also comes with some challenges. For some, parenting a child for the first time can seem frightening. There are so many what-ifs and things you'll want to consider, but luckily you aren't alone in parenting your child. There are many resources available to help you along the way.
Asking yourself the following questions may help you to evaluate what you would still like to learn about parenting:
Am I ready to parent a child?

Do I feel financially able to support a child?

Do I have a strong support system in place?
These questions may help you pinpoint what issues you'd like to address, as well as find the help that you may find beneficial. Consider making an appointment at Sage Women's Center to learn more about the parenting option and discuss the resources available to you. 
What Should I Learn About Adoption?
Adoption is a tremendously brave option to consider for the child. It provides an opportunity to place the child within a loving family and give them a strong chance of having a safe, happy future. It's not for everyone, but for some women, it can mean giving them a fresh start in life while knowing their child is safe and loved. 
Adoption does not come without its challenges, but luckily there is a lot of support in place for the birth mother, as well as multiple types of adoption plans that she can choose from. These include:
Open adoption: With this form of adoption, the woman can choose the adoptive family with which the child is placed. She can have regular contact with the child and their family via her chosen method, such as letters or visits. This option is best for the woman who wants to form a relationship with the child.

Semi-open adoption: This type of adoption allows the woman and adoptive family to have contact, but only via a third party, such as an adoption attorney or agency. This allows for some privacy.

Closed adoption: In a closed adoption, all adoption records are sealed, and all parties remain completely anonymous.
I Want to Learn More About Adoption or Parenting.
Are you interested in learning more about other options besides abortion? Sage Women's Center is here to help! Our no-charge, private services allow you to receive information about your options in a safe, compassionate environment. 
Contact us today to schedule an appointment. We're here for you!