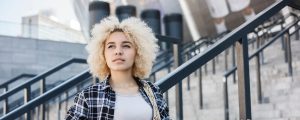 If you're a woman with an unexpected pregnancy and have already had an abortion, know that there are a variety of options available to you, such as adoption and parenting. 
It's imperative that you know the alternatives to abortion so that you can make the decision that's best for you and your lifestyle.
What is the Parenting Option?
Perhaps you have already formed an idea of what parenting may look like. Maybe you're concerned that it is it isa  too overwhelming an option.. The good news is that there are resources available to help parents at every stage of their children's lives.
Some of the questions you'll want to ask yourself before deciding to parent include
Do I have the finances to raise a child?

Where will my child and I live?

Who is available to support me in my community?

What do I need to be the best parent possible?
Asking yourself these questions will help you begin to weigh the pros and cons of parenting and decide whether this is the best option for you. It's natural to feel scared about parenting, but good things often take time! Believing in yourself can lead to a journey full of love and joy. 
If you're interested in learning more about parenting in a safe, private environment, consider making an appointment with Sage Women's Center. 
Is Adoption Right for Me?
Many people already have preconceived ideas of what adoption might be like. They may be scared to place a child for adoption or worried about how they'll cope with such a big change. All of these feelings are normal; adoption can be bittersweet, but it helps to create loving families. Best of all, if you so choose, you can remain in contact with the child and their adoptive family. 
There are multiple adoption plans to choose from, and they offer the flexibility you may be looking for. They include:
Open adoption: This form of adoption allows you to form a relationship with the child and their adoptive family. Together, you decide the level of contact you have. This is great for a woman who wants to play a major role in the adoption process.

Semi-open adoption: You have contact with the child, but all communication is carried out via a third party such as an adoption attorney or agency.

Closed adoption: This is good for women who want to maintain their privacy. No contact occurs between the woman and the adoptive family, and all adoption records are sealed.
I'm Interested in Learning More.
If you would like to learn more about your pregnancy options and wish to speak with someone, Sage Women's Center is here for you. We offer a warm environment and a listening ear. 
Contact us today to schedule a private appointment.