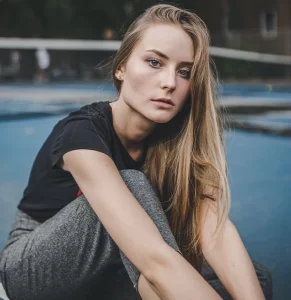 The emotions correlated with life's twists and turns vary greatly. Sometimes, life offers excitement and joy. Other times, life brings challenges and hardships. There is tremendous value to be found in both scenarios, but it can often be difficult to find value in the hard seasons. 
For many women, facing an unexpected pregnancy can feel incredibly overwhelming. Our staff at Sage Women's Center understands your fear, and we want to walk with you during this challenging season so you can make the right decision for your unique situation.
The feelings of uncertainty and doubt associated with an expected pregnancy often drive women to consider abortion as their primary pregnancy option. Our staff wants you to be equipped with accurate and helpful information so you can feel confident that you are making the best decision for you. 
If you are considering abortion, we want you to know the facts. Abortion is a serious medical decision, meaning it is imperative you understand all of the risks and side effects associated with the each type of abortion.
Two Kinds of Abortion
There are only two types of abortions: medication and surgical. A medication abortion (the abortion pill) can only be performed if you've been pregnant for 10 weeks or less. If your pregnancy is longer than 10 weeks, you'll have an in-clinic surgical abortion. 
If you are curious about how far along you are in your pregnancy, you can schedule a medical-grade pregnancy testing appointment followed by an ultrasound exam. We offer these services at no charge at Sage Women's Center.
Risks of the Abortion Pill
Medication abortion, also known as the abortion pill, is the combination of two powerful drugs to eliminate a pregnancy. 
Regarding medication abortion, The Mayo Clinic states, "Having a medication abortion is a major decision with emotional and psychological consequences. If you're considering this procedure, make sure you understand what it entails, side effects, possible risks, complications, and alternatives." 
Understanding the risks always positions you in the best place to make an informed decision.
Here's a list of the side effects and potential risks of a medical abortion according to the Mayo Clinic:
Incomplete abortion, which may need to be followed by surgical abortion

A viable pregnancy if the procedure doesn't work

Heavy and prolonged bleeding

Infection

Fever, especially serious if longer than 24 hours

Digestive system discomfort

Abdominal cramping, possibly severe
Risks of Surgical Abortion
There are two different types of surgical abortions. The gestational age of your pregnancy will determine which type of surgical abortion you qualify for. 
Here's a list of the side effects and potential risks of both types of surgical abortion:
Heavy Bleeding

Fever

Cramps lasting up to 48 hours

Perforation of the uterus

Cervical Damage

Scar tissue on the uterine wall

Infection
Many women report mental health complications following their abortion. If you are in need of mental health therapy, our staff recommends that you speak to a professional as soon as possible.
We Are Here For You
Your first step is finding out how far along your pregnancy is. Additionally, it is imperative to know if your pregnancy is growing, and where it's located in your body. At Sage Women's Center, we can confirm your pregnancy with pregnancy testing. In addition, we offer limited obstetrical ultrasounds at no charge. 
We are committed to answering all of your questions in a safe, non-judgmental environment. Contact us today to schedule an appointment with Sage Women's Center.