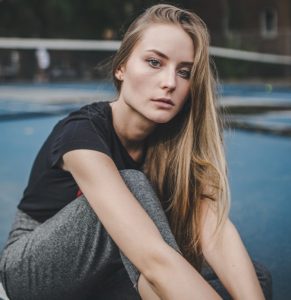 Coming to the realization of your unexpected pregnancy can feel like a whirlwind, but you are not alone. You deserve to know what abortion is and all that it brings. While abortion may be an option you're thinking of, it does come with serious side effects. These side effects can cause great harm to a woman's body and should be treated by a medical professional right away.  
Our team at Sage Women's Center is here for you, and to give you more information about all your pregnancy options—including abortion. 
What is Abortion?
Abortion is a procedure that works to end a pregnancy, whether through medication or surgery. Many women turn to this option out of fear or pressure, and some think abortion is the only option for them. No matter what your situation is, you have three pregnancy options: abortion, adoption, and parenting. 
What are the Abortion Types?
Surgical Abortion
A surgical abortion ends a pregnancy by removing the fetus and placenta from a mother's uterus through a surgical procedure. Many women receive sedation before this procedure and have the cervix numbed to feel less pain. During the procedure, the cervix is dilated and a suction is placed into the uterus, removing the contents of the pregnancy through the vagina. 
Medication Abortion
Medication abortion, also known as the abortion pill, uses two different drugs to terminate a pregnancy. Mifepristone blocks the womb from absorbing the hormone, progesterone, preventing the embryo from continuing to implant or grow. Misoprostol causes the uterus to contract and expel the embryo or fetus through cramping or bleeding.
What are the Side Effects of Abortion?
There are multiple types of surgical abortions so side effects will vary, but they are similar. Here are side effects of a common surgical procedure, a D&C abortion:
Cramping

Spotting or light bleeding
Follow up with a doctor if you have any of the following side effects, as they could be signs of complications:
Heavy or prolonged bleeding or blood clots

Fever

Pain

Abdominal tenderness

Foul-smelling discharge from the vagina
A medication abortion comes with painful side effects, mostly felt after taking the second drug misoprostol. Some common side effects include:
Intense cramping

Bleeding heavier than a period

Diarrhea

Abdominal pain unrelated to cramping

Dizziness

Headaches

Mild fever
Verify Your Pregnancy Today
If you do move forward with an abortion, you will need to confirm your pregnancy through lab-quality pregnancy testing and an ultrasound. An ultrasound allows you to confirm how far along you are, which tells you what type of abortion you're eligible for.
Contact us to confirm your pregnancy at Sage Women's Center today to get clarity at no charge. If you'd like more support with your pregnancy decision, our caring team is available to sit down with you and discuss all your pregnancy options. All our services are completely private and provided at no charge to you.
You are not alone in your pregnancy journey!