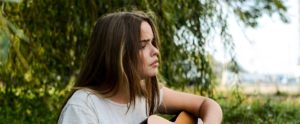 If you're experiencing an unexpected pregnancy and deciding whether or not you need to access an ultrasound (also known as a sonogram) prior to making a choice for your future, you're in the right place.
Sage Women's Center is here to help you understand the ins and outs of ultrasounds, including how they work, what they are good for, and where to go for no-charge ultrasound services!
What are ultrasounds?
Referred to as an ultrasound scan or sonogram, this imaging technology uses high-frequency sound waves to create images of the body to diagnose medical conditions including pregnancy.
What can an ultrasound scan do for me?
Regardless of what you are planning to do with your pregnancy, an ultrasound scan is an important step to take after receiving a positive pregnancy test.
Here are three important pieces of information you will gather from your procedure:

While a pregnancy test will identify pregnancy hormones, an ultrasound scan is the only way to confirm that you are pregnant with a viable pregnancy.




Accessing an ultrasound will help identify any major health concerns, such as ectopic pregnancy. Ectopic pregnancies develop outside of the womb and are extremely dangerous and potentially fatal.




Getting an ultrasound is the only way to determine how far along you are. If you are considering abortion, knowing the age of your pregnancy will tell you what type of abortion procedures you are eligible for.



When Should You Get Ultrasounds? 
Once you find out you are pregnant, it is recommended you schedule a sonogram right away. If you plan to carry your pregnancy to term, it is suggested that you schedule ultrasound scans throughout the pregnancy to see that the fetus is developing properly.
Where Should I Go for an Ultrasound Scan?
Accessing affordable quality healthcare during your unexpected pregnancy is easy with the help of your local pregnancy center.
Here at Sage Women's Center, we provide no-charge, lab-quality pregnancy testing, limited ultrasounds, and options education to help you make an informed choice for your pregnancy.
Schedule your no-charge appointment with us today!