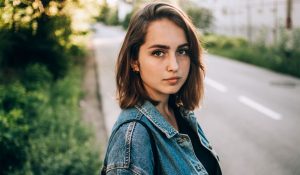 The abortion pill is often discussed as an easy, quick process for terminating a pregnancy. However, there are a few essential steps to take before you can make an informed choice about whether or not the abortion pill will be safe and effective for you,
Ultrasound scans are not often discussed surrounding the topic of abortion, but it's important to understand this is one of the most vital steps to ensuring your health and safety as you make a choice for your pregnancy.
Here are Three Reasons You Need an Ultrasound Scan Before Taking the Abortion Pill:
1  An Ultrasound Can help Confirm that your Pregnancy is Located in the Uterus.
An ultrasound will inform you on whether your pregnancy is developing in the uterus. It will also determine whether you have — or are at risk for — an ectopic pregnancy. If you have an ectopic pregnancy, which means the fertilized egg is attached outside of the uterus, you need to seek emergency medical attention immediately. This is important because an ectopic pregnancy could be life-threatening.
Without an ultrasound, a woman with an ectopic pregnancy who decided to have a chemical abortion (abortion by pill) could be in serious danger. She would experience all symptoms of the abortion. However, the pregnancy would remain outside the uterus without her knowing and could be very dangerous and detrimental to her health. To learn more about ectopic pregnancies, visit this website. https://americanpregnancy.org/healthy-pregnancy/pregnancy-complications/ectopic pregnancy-839/
2. Ultrasounds Reveal How Far Along Your Pregnancy Is
According to the FDA, the abortion pill, which is actually a combination of two pills, should only be taken in the first 10 weeks of pregnancy. You might think you know how far along you are, but an ultrasound is the only way to confirm gestational age of the pregnancy. There can be complications from abortion pills, such as incomplete abortion, especially if the drugs are taken when a woman is farther along than 10 weeks.
3. An Ultrasound can Determine if You are Pregnant with a Viable Pregnancy.
A viable pregnancy means that there is a heartbeat. A pregnancy test is not conclusive and is insufficient to make a decision about your situation. Pregnancy tests respond to a hormone, HCG, released in your body when pregnant. HCG levels may remain high in your body, meaning for a period of time you will still test positive, but you may not have a viable pregnancy. According to the Mayo Clinic, 20% of known pregnancies end in miscarriage. If your pregnancy is not viable, you don't need an abortion. Ultrasound, not urine or blood tests, is the fastest way to determine if you have a viable pregnancy.
What Do I Need to do Before I Take the Abortion Pill?
Before you take the abortion pill, it's important to feel empowered and confident in your choice! Sage Women's Center is here to help provide clarity regarding your pregnancy options through no-cost resources, education, and medical services, including ultrasound scans.
Schedule an Appointment
Schedule your pregnancy testing and no-charge ultrasound scan today at Sage Women's Center!