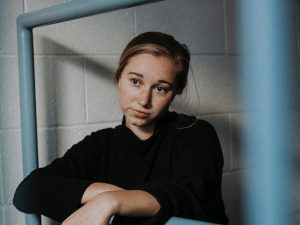 Your girlfriend has several options for an unexpected pregnancy. Though it is her decision, you may wonder what your level of involvement should be. Listen to her concerns and fears about this pregnancy, and if she feels comfortable, attend appointments with her. 
If your girlfriend is considering abortion, you may wonder whether your insurance will cover the costs. We'll discuss what you need to know.
Is Insurance Something She Can Use?
In Idaho, abortion is illegal, except for rape, incest, and when necessary to save the mother's life. In most circumstances, your girlfriend cannot have an abortion procedure in the state. 
Insurance plans, including Medicaid, will only cover abortion costs if your girlfriend's situation includes the above mentioned exceptions. Moreover, your girlfriend cannot use your insurance if she isn't listed under your plan. 
Medicaid does cover comprehensive services for pregnant women. These services continue throughout the pregnancy and 60 days post-partum. 
How Much Does an Abortion Cost?
Your girlfriend may incur significant financial expenses for an abortion procedure. In addition to traveling expenses, a medical abortion can cost between $350-$650. Surgical abortion costs between $600-$2,000.
Additional costs beyond the procedure include follow-up doctor's appointments and medical care, childcare your girlfriend may require, transportation and lodging,  and time off from work. This means that abortion costs can be high.
Help is Available
Even if your girlfriend wants an abortion, she needs to take steps to protect her health. Sage Women's Center offers no-charge, private obstetric ultrasounds. These are available after a positive pregnancy test at our center. 
Ultrasounds confirm essential pregnancy information for your girlfriend, such as viability (if the pregnancy is developing), gestational age (the number of weeks she has been pregnant), and location. Our trained staff can alert her to complications like ectopic pregnancy and help safeguard her health. We also offer no-charge options information.
Contact us today to schedule an appointment. We can help you and your girlfriend during this time.